Company Yamaguchi is the new and undisputed leader in the market of massage equipment – unique foot massager Axiom Feet.
THOUGHTFUL FUNCTIONALITY IN TECHNOLOGICAL PERFORMANCE
Three functions are affected in Axiom Feet in area stop: air-compression massage, roller massage and warming up. Through this therapeutic combination significantly improves blood circulation and lymph flow.
ATTENTION TO DETAIL
The design of the massager complemented by concise control panel with multi-language interface. It allows you to quickly select the mode, adjust the intensity of air compression, power warm-up and speed of the roller massage.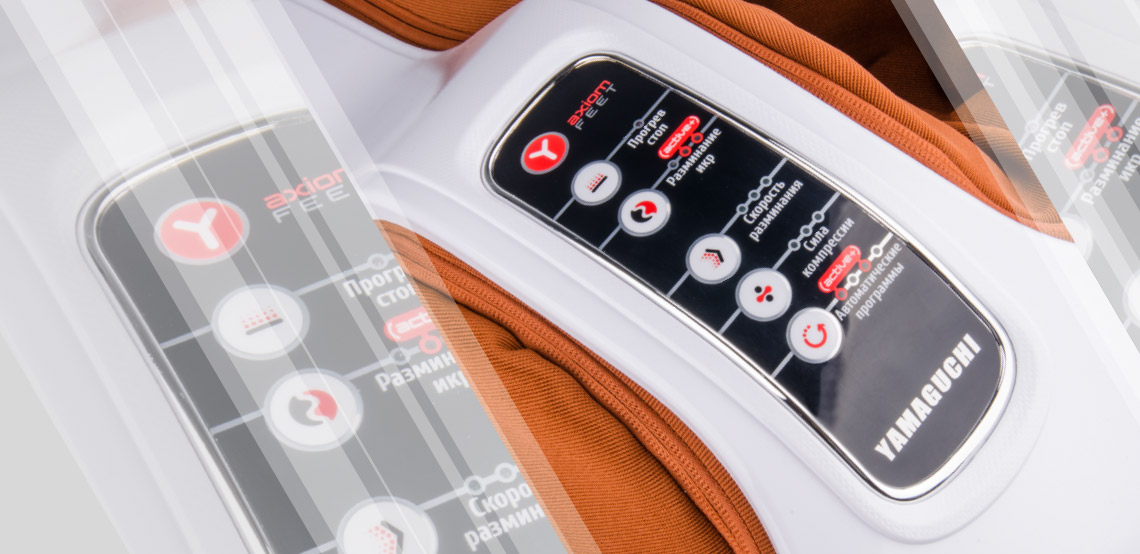 COMFORTABLE IN ANY POSITION
Axiom Feet equipped with Adjuster. The angle of the massager can be changed to 21 degrees, in order to achieve perfect comfort. System the device is equipped with a convenient lever settings for maximum speed control.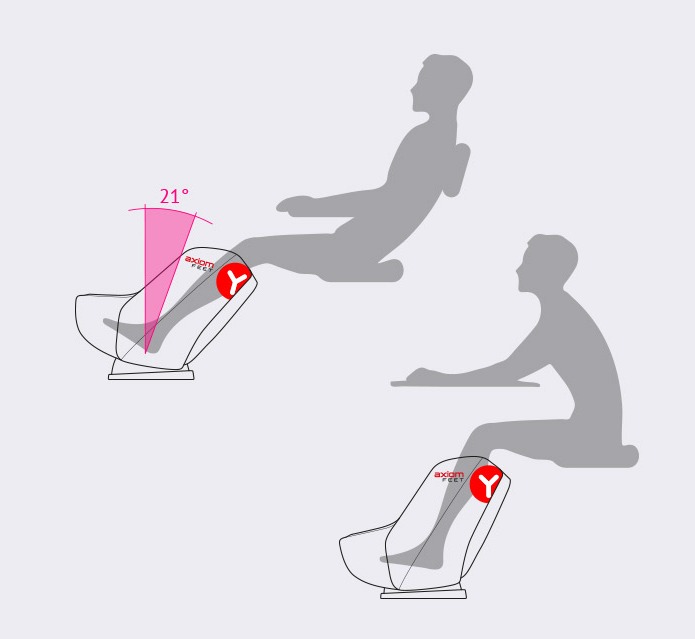 ACTIVE+
Foot massager, analogues do not exist. All thanks to Active+. In this mode, the massager "rubs" and "kneads" caviar. Just 10 minutes a day on this massager, and you will forget about sore feet and as a result, in the spine. Innovative mode of mechanical rubbing of the calf Active+ gives you total relaxation, relieving leg fatigue and swelling.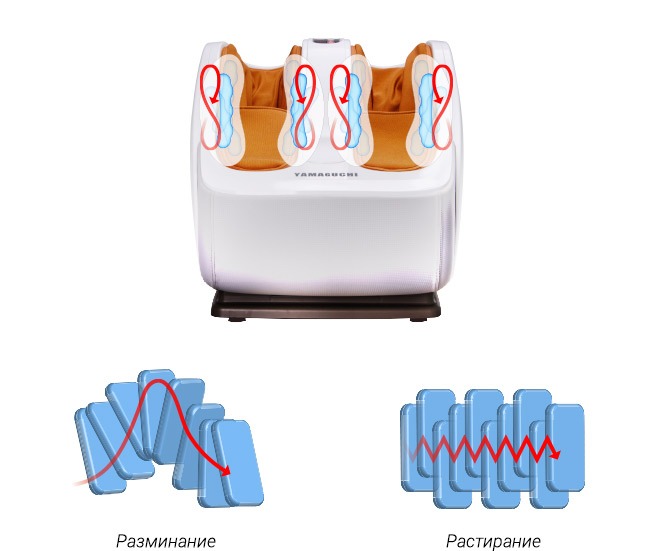 MORE THAN JUST A FOOT MASSAGER
Bright and functional Axiom Feet cares about the tone and beauty of Your feet, takes up minimal space and fits almost all family members. If you combine the massager for feet complete with a wrap Turbo Axiom, a set can be considered as the best alternative to a full massage chair.
MATERIALS
Axiom Feet demonstrates impressive durability and strength. The device is made of high quality materials which guarantee a long service life of products: textiles, elements of carbon fiber, ABS plastic. Removable hygienic covers massager relieve the owner from the time-consuming care: it is enough to remove and wash in the washing machine.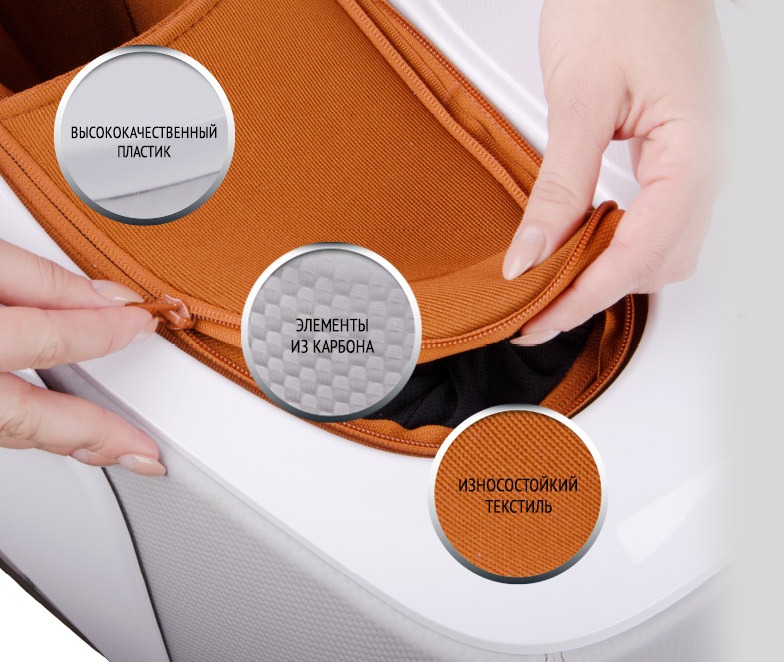 FUTURE AXIOM
With Yamaguchi Axiom Line pleasure and relaxation becomes mobile. Home, work, cottage, anywhere the device Yamaguchi is able to give comfort, relieve tension and to carry its owner into a world of peace and harmony.
The main features of massager:
An innovative mode of rubbing calf Active+
Kneading and roller massage calf
The ability to control the speed of massage during a massage of the calf
4 automatic massage programs
The ability to regulate the intensity of air compression during the automatic programmes
Air compression foot massage
Roller kneading foot massage
Optional warm up stop
Adjustable angle of the massager
Timer: 15 minutes
Suitable for use at home and in the office
TECHNICALFEATURES
| | |
| --- | --- |
| Name: | Foot massager |
| Model: | Yamaguchi Axiom Feet |
| Voltage: | 220 V, 50-60 Hz |
| Power: | 80 W |
| Time allowed to work without interruption: | 15 min. |
| Dimensions: | 49×51×56 cm |
| Package dimensions: | 49×51×56 cm |
| Net weight: | 18 kg |
| Gross weight: | 21 kg |
| Shoe size: | to 43 |
| The maximum girth of the calf area: | 46 cm |