2-layer t-shirt "Silver armour" made of a fabricSilver Shield Elastic.Fabric composition — 100% silver conductive thread. FabricSilver Shield Elastichas dense woven fibers, due to which at the moment is one of the most effective screening material — weakening70 dB (10 000 000 times!). Complies with military standards. The fabric has a high resistance to mechanical stress, is lightweight, breathable, has including antibacterial effect. Effective shielding over a broad range (HF and LF radiation), the main sources which are:

— cell phones and cell towers
— computer, router
— electric wiring in apartment
— all home appliances (TV, fridge, washing machine, stove, dryer, etc.)
Maximum protection fits torso and the largest nerve nodes in the body. The observed effects from regular wearing ARMOR EMF:
— increase resistance to stress and significant physical activity (recommended for people involved in sports)
— reduction of headaches and back pain, CFS, migraines, PMS, meteosensitivity
— consent of the electromagnetic waves of the brain (the ordering of the brain)
— the ordering of the psychoemotional sphere, the removal of excessive emotional tension, General relaxation of the nervous system
— physical relaxation
— reduction of waste energy and increase vitality
— increase efficiency, concentration, focus, improve memory and attention
— reduction of dependence on alcohol, tobacco and other harmful habits
— reduced aggressiveness, increased sociability
— decrease in anxiety level, the feeling of psychological protection and self-confidence
The second layer t-shirt slim decorative 100% PE mesh.
Доступно три цвета: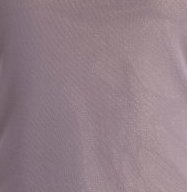 S - обхват груди 76-80 см, длина по спине 59 см
M - обхват груди 78-82 м, длина по спине 60 см
-------------------------------------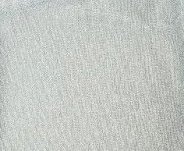 S - обхват груди 78-82 см, длина по спине 58 см
-------------------------------------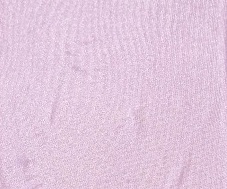 M - обхват груди 90-94 см, длина по спине 57 см

L - обхват груди 94-98 см, длина по спине 58 см
Shielding: RF and LF radiation
The attenuation of the intensity of AMY: 70 dB. (10 000 000 times)
Frequency range: 1 MHz to 50 GHz.
Surface conductivity: 0.5 Ohm/inch.
Weight: 90 g/sqm.
Does not require grounding.
Properties:
— Breathable
— Easy
— Antibacterial
Antistatic
— Resistant to mechanical stress
Composition:
Shielding layer: 75% PE, 20% silver, 5% elastane
Upper: 100% PE
Care:
— Machine wash in delicate cycle at a temperature not above 30 degrees
— Do not iron
— Do not bleach
— Do not dry clean
T-shirt lightweight stretchy and hugs the figure. Shielding t-shirt is thin and can be worn under the main garment, so are malomerki. Despite the presence of metallic threads in the fabric, the fabric is soft and pleasant to wear to the body. If desired, can be used decorative layer to the body shielding to the outside. If you want the t-shirt was more free than in the photo, then you need to choose a size larger. We recommend regular wear.