For smooth transfer of life energy. Both parts are made of super orgonite®.

Put one part in front of the output pipe of any Chi Generator®. Carry the other part with you. You decide which part you prefer to carry on you.
The examples here show the transfer rectangle on a key-ring.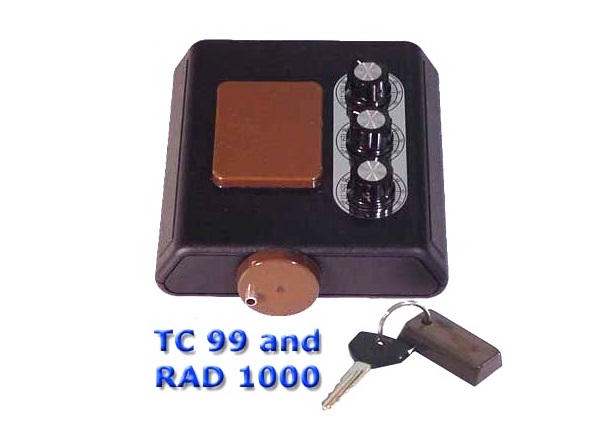 If one of the disks is lost, the Transfer-couple must be replaced entirely.

Being of orgonite®, the TC 99 provides also a slight power boost to the JU 99 CE and other devices.
The advantage of a transfer couple over a transfer via the genetic code (hair, blood, fingernails) or a photo is that you put it aside at any time when you do not want - or need - any additional energy.
download user manual for radionic (.doc)