Computer psychological complex (CPC "CLASSICOR") is a professional correctional toolkit.
Designed for psychological support of children and pedagogical staff of preschool, educational and educational institutions.
Significantly facilitates the work of specialists and increases its effectiveness.
The technology has undergone official multi-year testing, approved by the Russian Center for Testing and Certification and the Ministry of Health of the Russian Federation.
"CLASSICOR" is intended for psychologists:
preschool institutions
comprehensive schools and colleges,
centers of psychological, medical and social support,
closed educational institutions, penitentiaries and other institutions.
The complex is aimed at:
✅ increasing social activity and inclusiveness,
✅ activation of educational and cognitive motivation,
✅ correction of hyperactivity and impulsivity (ADHD),
✅ reducing the emotional and psychological burden of teachers.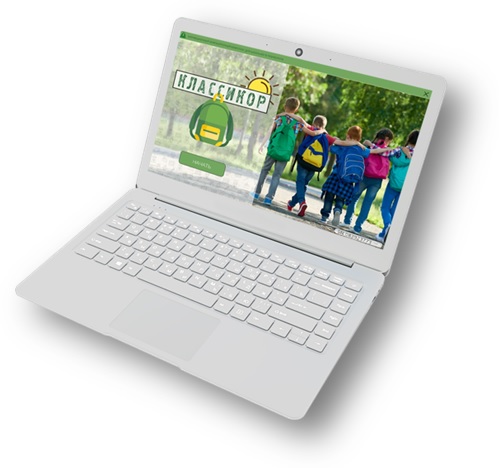 The complex contains 20 audiovisual programs, combined in 5 categories.
For children from 5 to 8 years. It contains 4 programs aimed at increasing social adaptability and inclusiveness, increasing attention function, correction of hyperactivity and impulsivity.
For children from 9 to 12 years. It contains 3 programs aimed at correcting the process of socialization, activation of educational motivation, prevention of antisocial behavior and conflict.
For teens from 13 to 17 years old. It contains 6 programs, divided by gender, aimed at preventing the manifestations of the teenage crisis, correcting the process of socialization, conflict, protest and antisocial behavior.
Addictive Disorders. It has no age binding and contains 4 programs aimed at the prevention and correction of addictions: smoking, drug addiction, alcohol and gambling addiction.
Teachers and staff. It is focused on the staff of remote control and OS (educators, teachers). Included are 3 programs aimed at increasing psychological stability, correcting the manifestations of asthenia, depression and the syndrome of "professional burnout".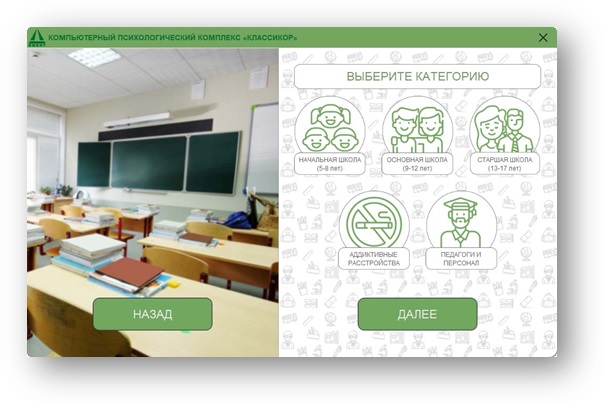 Each correction program has two options for the duration of the session: programs in the categories 1 to 4 for 6 and 9 minutes, programs in the category 5 for 12 and 24 minutes.

Options (in the USB version)
1. 16GB USB flash drive with recording:
- distribution program "CLASSICOR",
- instructions for installing the program,
- instructions for working with the program,
- guidance for a psychologist,
2. Certificate
3. License
4. Packaging (box size 220x150x25 mm).